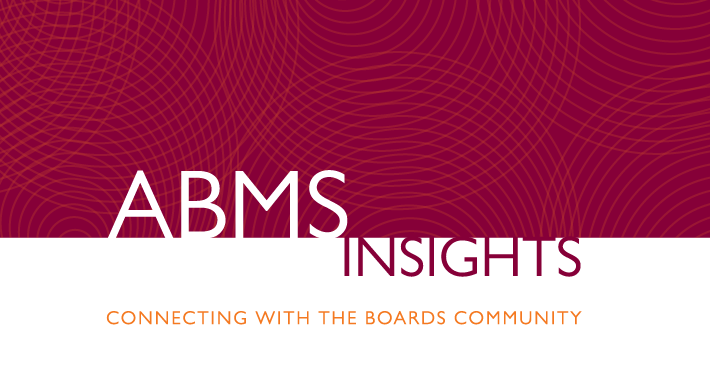 By Julia Judish, Special Counsel, Pillsbury Winthrop Shaw Pittman LLP; Legal Advisor to the Professional Certification Coalition
Like the American Board of Medical Specialties (ABMS) — one of its members — the Professional Certification Coalition (PCC) issued a Statement of Principles earlier this year opposing bills that restrict the authority of licensing boards and private certification bodies to establish and enforce professional standards of conduct. Non-governmental professional certification organizations in "trust professions," such as health care, also should exercise their right to adopt and enforce codes of conduct and to prohibit conduct by certified professionals that erodes trust in their credentials. As one of its key activities, PCC engages with legislation that would intrude on that self-regulation right of certification organizations.
The professional certifications and other credentials developed by private certifying bodies — usually nonprofit organizations, such as ABMS Member Boards — serve an important role in self-regulation of professions. Professional certifications develop and qualify people, helping them work toward and maintain required knowledge, skills, and competencies, and confirming to others that they meet established standards. Certifications also differentiate people with different levels of professional proficiency or specialty. Importantly, private certifications signify that the certified professional both has demonstrated the baseline subject matter knowledge and skills necessary to earn the credential and has committed to the certifying body's conduct code. Professional certification functions as a seal of approval from the certification organization and is relied on by the public, employers, licensing authorities, and, in the case of health care providers, insurers and patients.
For "trust professions" — financial advisors, lawyers, and health care providers, among others — those who rely on professional services expect more than assurance of the professionals' technical proficiency and knowledge. They expect that the certified professionals will conduct themselves in a way that merits the trust placed in them, even outside of providing direct services. For example, legal ethics rules define prohibited "misconduct" to include "conduct involving dishonesty, fraud, deceit, or misrepresentation;" the rules hold lawyers "professionally answerable … for offenses that indicate lack of those characteristics relevant to law practice." Courts have held that "[a] lawyer is held to a high standard of honesty, no matter what role the lawyer is filling, [even when] conducting the private affairs of everyday life."
"If licensing boards are hesitant to take action to protect the public and uphold the standards and values of a credentialed profession, certification organizations can step into the breach to protect public trust in their credentials."
The new ABMS Policy on Professional Conduct permits its Member Boards to impose disciplinary action related to behaviors that may be unrelated to a diplomate's practice if the conduct is a "threat to the trustworthiness of the profession or of the certification" or puts the safety of patients, colleagues, or the public at risk. Similarly, the American Medical Association's Ethics Opinion 8.12 explains that physicians "involved in the media environment" must "always remember that they are physicians first and foremost, and must uphold the values, norms, and integrity of the medical profession." That means physicians should understand "they will be taken as authorities" and should ensure that medical information they share with the media is "accurate, inclusive of known risks and benefits, commensurate with their medical expertise, [and] based on valid scientific evidence and insight gained from professional experience." Studies show that most Americans, but certainly not all, trusted Dr. Anthony Fauci's public statements about treating and preventing COVID-19, and many followed his advice, even though he was not their personal physician. Misinformation campaigns and public statements by physicians advocating non-scientific-based care or opposing COVID-19 vaccination, by contrast, have led to dangerous or lethal results for some who relied on those statements.
Professional certifying bodies can and should take action against this kind of professional misconduct. Some have argued that the First Amendment restricts licensing boards from imposing discipline for speech that occurs outside a practice setting. Whether or not that argument is correct, private certification bodies are not constrained by the First Amendment. To the contrary, under longstanding Supreme Court precedent, nongovernmental certification organizations have their own First Amendment right to define and express their values by revoking certification from those who violate the organization's conduct rules.
If licensing boards are hesitant to take action to protect the public and uphold the standards and values of a credentialed profession, certification organizations can step into the breach to protect public trust in their credentials. By doing so, they uphold the integrity of their credentials for both those who hold them and those who trust in the profession.