Carrie Radabaugh, MPP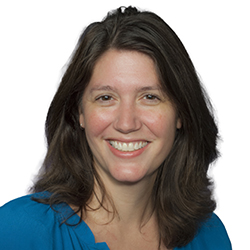 Senior Vice President, Governance and Board Relations
Carrie Radabaugh provides leadership and direction for the engagement and convening of the ABMS Board of Directors, Board Committees, and Member Boards. She works closely with the ABMS Executive Leadership Team to oversee the committee development process and cultivate board relations.
Ms. Radabaugh brings to ABMS more than 15 years of experience in public policy, community outreach, and board relations. Most recently, she was director and secretary for the Council on Medical Education at the American Medical Association (AMA). Among her responsibilities there, she guided strategic planning, policy development, supervision of Council committees and task forces, and the development of educational sessions for the AMA House of Delegates.
Prior to her work at the AMA, Ms. Radabaugh was a senior health policy analyst for the Division of Workforce & Medical Education Policy at the American Academy of Pediatrics. She also has held policy roles with the State of Illinois Office of the Special Advocate for Prescription Drugs as well as the Indiana State Department of Health.
Ms. Radabaugh holds a Master of Public Policy degree from the Harris School of Public Policy at the University of Chicago, where she also completed the Graduate Program in Health Administration and Policy. She graduated from Oberlin College with a Bachelor of Arts in both History and Spanish.