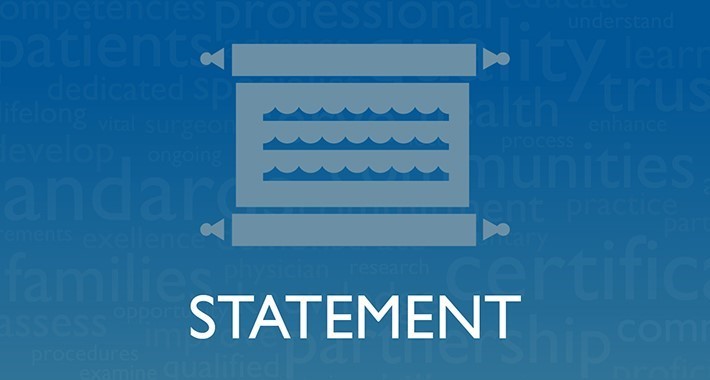 Effective June 23, 2022
Certification by a Member Board represents that a diplomate has demonstrated the professionalism, knowledge and skills to practice safely in a specialty or subspecialty. Consequently, ABMS board certification holds a special status in society as a mark of expertise and trustworthiness and is relied upon by the public and members of the medical community.
This status has been achieved and maintained in part because professionalism is a shared value across the Member Boards and a core element of ABMS board certification. To this end, ABMS has adopted a definition of professionalism and expects each Member Board to develop and implement its own policy on professionalism tailored to the clinical context of its specialties and subspecialties.
This Policy on Professional Conduct ("Policy") is intended to augment those policies and provide further guidance to preserve the trustworthiness of the credential. Under this Policy, in evaluating professionalism, Member Boards are expected to focus not on the nature of the restriction or limitation imposed by a state licensing board on a medical license, but instead on the underlying act or omission that precipitated the restriction or limitation based on the professional norms expected of diplomates. This Policy thus reaffirms that certification by a Member Board is an independent professional judgment that a diplomate has demonstrated the professionalism required for ABMS board certification.