Why I Chose to Serve on the ABMS Stakeholder Council
By Rachel Dawkins, MD, FAAP, a pediatrician and Medical Director of the Pediatric and Adolescent Medicine Clinics at Johns Hopkins All Children's Hospital in St. Petersburg, Fla.
---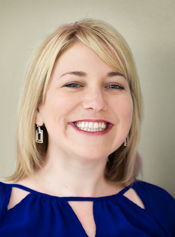 Recently I sat down for brunch with a bunch of friends who happened to be physicians. We resembled a bad joke: a pediatrician, an emergency room doc, an allergist, and an internist walk into a restaurant…. As I was headed the next day to the first in-person meeting of the newly created American Board of Medical Specialties (ABMS) Stakeholder Council, I brought up Maintenance of Certification (MOC). Immediately everyone at the table groaned. And I understood why it was important that I, as a practicing pediatrician, serve on this Council.
ABMS has been working very diligently to listen to the concerns of physicians, certifying boards, hospitals, and members of the community regarding MOC. In fact, ABMS called for the formation of the Continuing Board Certification: Vision for the Future Initiative whose Commission recently released a report detailing some immediate, long-term, and aspirational goals for improving the process of maintaining certification. I must admit, had I not been newly selected to serve on the Stakeholder Council, I probably would not have read the report.
MOC affects us all, regardless of specialty—as evidenced by my diverse brunch dates. The concerns of my friends included having to study for and take a secure exam every so many years, completing requirements for MOC for a primary board as well as in their subspecialty, and finishing the dreaded quality improvement component. Some complained that the requirements were too onerous, while others mentioned that they just weren't sure how to complete an Improvement in Medical Practice (Part 4) project while working in a private practice setting.
Two years ago, I was lucky to be part of the pilot of the American Board of Pediatrics' (ABP's) MOCA-Peds, an alternative to the board's secure exam. Board certified pediatricians are given 20 questions per quarter to complete and allowed to use resources such as books, journals, and even Google to answer them. The questions are typically relevant to my clinical practice. Best of all, I am given immediate feedback on my performance as well as a brief explanation of the question and answer choices. Because of the success of the pilot, ABP is now offering MOCA-Peds to all board certified pediatricians due for a secure general pediatrics MOC exam and is rolling out MOCA-Peds for the pediatric subspecialties as well.
My aim in serving on the ABMS Stakeholder Council is to keep the voice and concerns of the busy clinician in the forefront when discussing changes to MOC. All of my friends agree that lifelong learning and personal improvement is important. We want to provide the best, safest, and most up-to-date care for patients and families. My hope is that the Stakeholder Council will continue to work to improve the process to achieve these goals—and maybe in the future when I mention MOC at brunch, I will hear a few less groans!
© 2019, American Board of Medical Specialties.
Read the Latest Issue of the ABMS Insights Newsletter
---
Read More News from ABMS