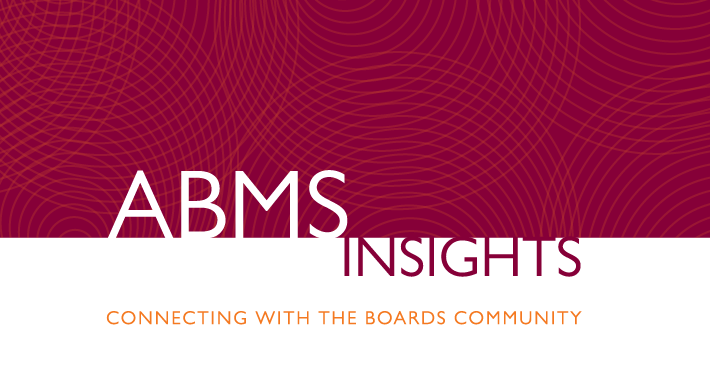 Speakers at ABMS Conference 2022 reviewed programs that promote professional accountability and help identify clinicians for remedial services, both of which allow health care organizations to build a culture of safety while supporting clinician well-being.
Professional Accountability Model
Gerald B. Hickson, MD, the Joseph C. Ross Chair of Medical Education and Administration, Professor of Pediatrics, and Founding Director of the Vanderbilt Center for Patient and Professional Advocacy (CPPA), reviewed the center's Patient Advocacy Reporting System (PARS®) and Co-worker Observation Reporting System (CORSsm). These programs capture the observations of patients, family members, and medical team members to identify clinicians whose behavior needs to be addressed. To date, 260 health systems participate in the programs. Nearly 103,000 physicians are in the PARS national database and approximately 93,000 professionals are in the CORS national database. In recent years, this work has been extended to advance practice professionals and nurses at the bedside.
Research shows that 40 percent of physicians have never received an unsolicited patient complaint. In contrast, five percent of physicians accounted for 35 percent of these complaints and half of a health system's malpractice claims. The literature shows that physicians who model disrespectful behavior toward their patients experience more adverse outcomes, Dr. Hickson said. While 90 percent of physicians do not receive a co-worker complaint, 10 percent will get one complaint in a three-year audit period. Three percent of professionals account for 40 percent of these complaints and 35 percent of malpractice claims. In general, nursing professionals will see these disrespectful behaviors multiple times before reporting them, he noted.
The key is to identify clinicians headed down the wrong path, and engage them early and often, Dr. Hickson stressed. Vanderbilt promotes the Professionalism Pyramid – a model that successfully addresses physicians with single events or patterns of unprofessional behaviors. This tiered intervention approach begins with an informal cup of coffee delivered by a trained peer for a single concern escalating to a peer-delivered awareness intervention (supported by local and national peer comparisons data) for physicians who appear to model a pattern to a guided intervention by authority. The goal is to promote self-reflection and change with these clinicians. Most physicians respond professionally to the feedback received from a peer over a cup of coffee. The small number who do not respond to these interventions are subject to disciplinary action. He added that of the less than one percent of physicians who require disciplinary action, one-quarter have evidence of early cognitive dysfunction or other medical conditions impacting their ability to practice.
The CPPA professional accountability model has been used to improve and sustain hand hygiene practices, vaccination compliance, and adherence to surgical bundles to reduce infections at Vanderbilt, Dr. Hickson said. Its use also has reduced malpractice claims and expenses by more than 70 percent. Professionalism should be modeled by individuals, American Board of Medical Specialties Member Boards, and regulatory agencies. Individuals could serve as peer messengers and local champions, as well as collaborate on research. Member Boards could offer continuing certification credit for individuals doing so to promote professionalism.
Diane M. Meldi, MBA, CPCS, CPMSM, FMSP, Senior Consultant with Mercy Health in Springfield, Missouri, spoke about introducing PARS and CORS in Mercy's more than 35 facilities in Arkansas, Kansas, Missouri, and Oklahoma. Prior to implementing the programs, Mercy had a reporting system for events/concerns as well as professionalism policies and procedures but lacked a formal program and national database to support it, she said. CPPA helped educate leadership on the programs, and recruited and trained peer messengers, some of whom went on to become leaders within the organization.
Implementing the programs emphasized the importance of having clear expectations regarding professional conduct, data, and trusted peer messengers. The ability to provide supportive resources for clinicians, such as wellness assistance, is just as important as the ability to rapidly response to serious patient risks, Meldi noted. These programs have helped Mercy identify potential aging or medical issues prior to potential patient harm, she said.
Remedial Services
The process for identifying and referring residents and physicians for assistance is not only stigmatized but complex, involving multiple stakeholders and perspectives. Speakers presented psychological, organizational, sociological, legal, and educational perspectives as well as challenges and opportunities for identifying and referring clinicians in need of remedial services.
Professionalism issues can only be resolved when organizations share responsibility for addressing them with the individuals in need of remediation, noted Frederic W. Hafferty, PhD, MPHIL, FSACME, a Professor of Medical Education at Mayo Clinic in Rochester, Minnesota.
But by the time professionalism issues are flagged, the individual is usually experiencing a great deal of difficulty, said Betsy Williams, PhD, MPH, FSACME, Clinical Program Director at the Professional Renewal Center® and Director of Education at Wales Behavioral Assessment in Lawrence, Kansas. That is why early detection and prevention are critical, added Kathy Zoppi, PhD, MPH, Senior Vice President and Chief Academic Officer at the Community Health Network in Indianapolis.
Dr. Williams reviewed behavioral issues that potentially raise concerns, such as anger episodes, inappropriate or insensitive comments/jokes, and tardiness in completing work. She views these as examples within a continuum of professionalism lapses/transgressions ranging from types of behaviors and levels of severity. Other areas of performance concern include poor clinical competency, poor interpersonal and communication skills, difficulty receiving and or providing feedback, charting issues, and difficulties establishing and maintaining appropriate boundaries.
It is important to understand factors leading to performance issues as well as underlying causes. Contributing factors can be categorized into three areas: capacity (biopsychosocial factors), capability (cognitive/emotional requirements of the task), and performance (readiness, action, and continuity). Potential underlying causes range from physical or mental health issues, and external life stressors to system issues. Like the general population, clinicians have experienced higher rates of depression and anxiety following the COVID-19 pandemic, Dr. Williams noted. The pandemic also has contributed to health care professionals' level of burnout. Health care professionals referred for services are often distressed individuals, the vast majority of whom can be treated and remediated, she added. Dr. Hafferty reviewed the four "Rs" of unprofessionalism — reaction, reporting, remediation, and re-integration — noting that re-integrating a clinician into an initially disrupted workplace is unlikely to be successful because the underlying system issues have not been addressed.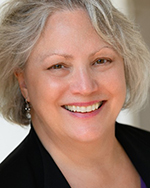 Among the barriers for identification and referral Dr. Zoppi discussed are diffusion of responsibility, lack of appropriate/sufficient documentation, and fear of litigation. Faculty are often conflicted about serving as an advocate and coach versus an employer, she noted.
In an interactive session, the speakers used real-life case studies to lead discussions about when bad behaviors become professionalism issues, when they need to be addressed by a group (e.g., the Clinical Competency Committee, medical staff, or Human Resources), when they require external assessment, and what keeps individuals from speaking directly to the trainee/physician who is behaving badly.
Removing barriers begins with getting comfortable about having uncomfortable conversations, Dr. Williams said. Be curious, not judgmental. "Remember, a high percentage of these individuals are distressed; they can be helped," she added. "You're really doing them a favor."