The global COVID-19 pandemic has had long-term effects on physician training and patient care, including a rapid increase in telemedicine usage. A recent study published in Health Affairs determined that during the first six months of 2020, 30 percent of total physician visits were provided via telemedicine, with the weekly number of telemedicine visits increasing from 16,540 to 397,977 — a 24-fold increase.

Sharp HealthCare, an ABMS Portfolio Program Sponsor, is one organization that has fully embraced telemedicine. One of Sharp HealthCare's medical groups, Sharp Rees-Stealy, has been doing telemedicine since 2015. They addressed the rapid ramp up of telemedicine by developing "Webside Manners," a five-part online, interactive, educational series to address virtual bedside manners highlighting best practices from their colleagues. Reaching its more than 700 physicians, nurse practitioners and physician assistants across its 19 San Diego, California locations, the program covered:
Promoting provider wellness and self-care
Creating a virtual presence
Preparing for the visit
Conducting the visit
Closing the visit/care coordination
The goals of these sessions were to help physicians, physician assistants, and nurse practitioners to:
Take care of themselves first, so that they can be at their best for their patients.
Provide a personalized, professional virtual presence for patients
Prepare appropriately for virtual visits and ensure that the right information is gathered and prepared prior to the visit.
Build rapport and set patient agendas at the beginning of each virtual session.
Ensure the care plan is documented and shared with the patient.
Make telemedicine visits efficient, effective, and enjoyable.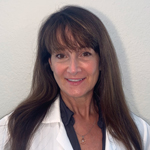 "To optimize the provider and patient virtual experience, we shared tips about every step of a successful virtual visit, from how to prepare for the visit to how to communicate with patients," said Paula Dozzi, MD, MSc, CCFP, Sharp Rees-Stealy Patient Experience Medical Director. "We helped our team members boost their virtual visit communication skills and confidence, which we hope will increase patient satisfaction, all while enjoying some much-needed camaraderie and self-care during the isolating pandemic."

To date, 263 physicians and 36 providers joined the "Webside Manners" interactive, virtual sessions, and many others accessed the recorded sessions. Attendees reported a 16 percent increase in confidence between pre- and post-learning objective evaluations. Additionally, attendees reported that they would employ simple changes to the way they conduct virtual patient visits including:
Presenting their badge when first meeting with a patient for a proper introduction
Making eye contact, smiling more, and speaking with a warm, enthusiastic tone
Commenting on a patient's environment/home to personalize the visit and thanking the patient for participating in the telemedicine visit
Implementing techniques to improve the technical quality of the visit i.e., webcam, mic, lighting, etc.
The "Webside Manners" educational series was so well-received that Sharp Rees-Stealy is expanding efforts to develop additional virtual, interactive, and educational series.
---
Read more Portfolio Program Sponsor Spotlights