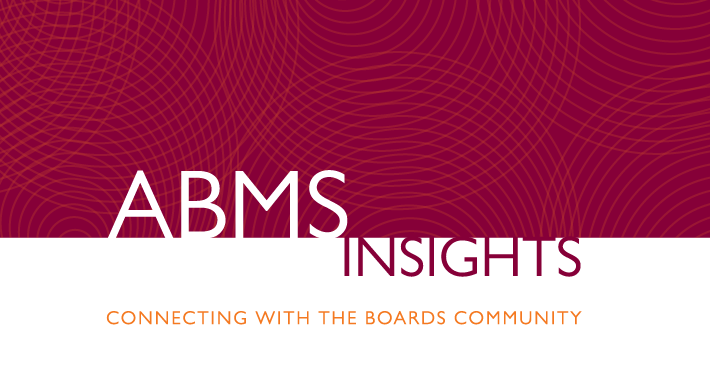 As competency-based medical education (CBME) spreads across the specialties, American Board of Medical Specialties (ABMS) Member Boards are paving the way to incorporate the framework into a seamless continuum of learning and assessment in medicine.
Whether these boards are supporting entrustable professional activities (EPA) pilot projects or convening stakeholders to create the path forward to CBME, their involvement in the Accreditation Council for Graduate Medical Education (ACGME)-ABMS CBME Learning Community and ABMS CBME Interest Group has been instrumental in their efforts to drive competency-based education across the specialties.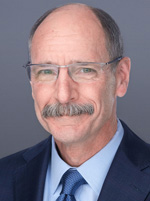 The American Board of Plastic Surgery (ABPS) is evaluating its CBME pilot program being tested at three plastic surgery residency programs, with the first residents expected to graduate in 2024. The board is tracking the participating residents within the program and will track their performance on future certification examinations and Continuous Certification Self-Assessments. ABPS is also evaluating EPAs from the Canadian plastic surgery programs to determine if any should be included in the ABPS CBME pilot program and exploring how to implement EPAs following in the footsteps of the American Board of Surgery (ABS) and Canadian Royal College of Physicians and Surgeons. ABPS has established a working group of key stakeholders, including representatives from the ACGME Residency Review Committee (RRC) in Plastic Surgery, American Council of Academic Plastic Surgeons, and residency directors from the pilot programs. The overarching goal is to determine how to potentially migrate CBME across all plastic surgery residency programs, stated ABPS Executive Director Keith E. Brandt, MD.
It was through the Learning Community that ABPS was introduced to EPAs, Dr. Brandt said. By participating in the Interest Group, ABPS is learning from other Member Boards while sharing its successes and trials.
The American Board of Pathology (ABPath) is supporting two ongoing CBME EPA pilot programs. One pilot is being conducted by the EPA Working Group, a collaboration between the Association of Pathology Chairs and Graduate Medical Education Committee of the College of American Pathologists, of which ABPath is a member. The board is also supporting the Promotion in Place pilot that is testing the use of CBME in Pathology at Massachusetts General Hospital. ABPath has been working closely with the ACGME RRC in Pathology and serves on the Association for Pathology Chairs Curriculum Review Committee. Additionally, ABPath is in the early stages of building a voluntary, formative, competency-based assessment simulation pilot, with a target of completion in 2025. The simulation pilot will complement the EPAs and drive the transition to CBME, noted Gary W. Procop, MD, MS, ABPath Chief Executive Officer.
Participating in both the Learning Community and Interest Group has served as excellent opportunities to share ideas and hear different perspectives, Dr. Procop added.
In 2021, the American Board of Emergency Medicine (ABEM) began exploring CBME as part of its Becoming Certified Initiative. "ABEM embraces CBME in principle but acknowledges that it will take some time to conduct the preliminary work necessary to convert it into an action plan," said Diane L. Gorgas, MD, ABEM President-Elect. ABEM has initiated discussions with ACGME about creating new program requirements and engaged in the American Medical Association's Reimagining Residency Grant, which aims to actualize CBME across the continuum of emergency medicine (EM) training, including the transition to residency and then practice. (See ABMS Visiting Scholars Lead CBME Efforts.) The Becoming Certified Initiative has conducted surveys of board certified physicians, residency program directors, and the public; ran focus groups and interviews, including with emergency physician employers and ABEM's Stakeholder Advisory Group; and held summits with key stakeholders from major EM organizations, ACGME, patient advocates, residents, and others. ABEM plans to share all the information gained through these efforts across the EM community, explained Dr. Gorgas, who is also Chair of the Becoming Certified Initiative. ABEM is planning to convene a summit this fall to develop a specialty-wide strategy for CBME.
Just being part of the conversations to understand the potential opportunities around CBME, gaining insights as to what other Member Boards are doing, and opportunities to engage with others at the Learning Community and Interest Group has been most helpful, she said.
The American Board of Medical Genetics and Genomics (ABMGG) recently convened a CBME Task Force composed of representatives from the Association of Professors of Human and Medical Genetics, American College of Medical Genetics and Genomics, and ACGME MGG Review Committee, as well as residency and lab fellowship program directors' groups. "We want the key stakeholders to be part of the process," said ABMGG Chief Executive Officer Miriam Blitzer, PhD. Having hosted its first formal meeting in August, the task force will meet regularly going forward. One of the first key issues on the agenda is how to develop EPAs. In August, task force members attended an EPA Facilitators Retreat hosted by ABS whose specialty transitioned to CBME in July. Six other boards also attended the retreat.
Engaging in the Learning Community and Interest Group has allowed ABMGG to learn from other Member Boards that are further along in the process and even from those that are at the same stage. "We recognize that we have similar questions, concerns, and challenges about moving CBME forward as other boards," Dr. Blitzer noted. For example, it's unclear how this transition will impact MGG residents who are in combined programs with other specialties; an issue that will also impact other boards. A discipline with lab-based specialties, ABMGG hopes to learn from ABPath, including its experience developing EPAs.
Participating in the Learning Community facilitated the American Board of Urology (ABU) to explore a pilot program with EPAs, stated ABU Executive Director J. Brantley Thrasher, MD. "At the June meeting, we began discussions with the Chair of the ACGME RRC in Urology about a pilot study of five EPAs; one for each year of urologic training," he said. ABU has also reached out to obtain EPAs from urologic colleagues in Canada, which are helping the board to choose the best EPAs for the pilot. "We are in our infancy with CBME but definitely interested and engaged," Dr. Thrasher added.
"The combined meetings, interest groups, and leadership meetings between ACGME and ABMS have been instrumental in helping us begin the process of considering the transition to CBME," he said.
As CBME builds momentum across the specialties, ABMS Member Boards are committed to working with stakeholders from the broader, specialty-specific educational community and specialty societies to explore the benefits and impact of CBME on the transition to practice.