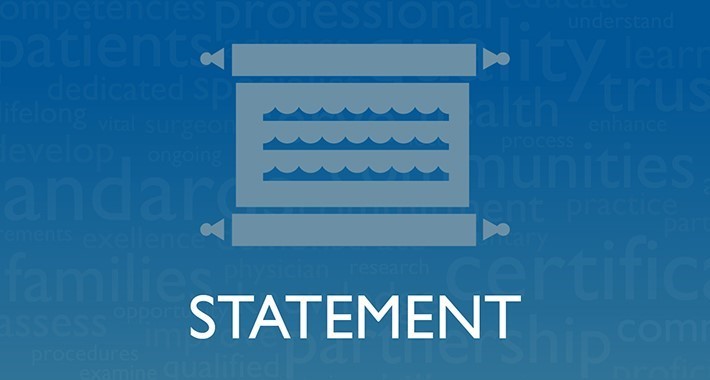 The medical profession exists to serve patients, and medical care should represent a shared decision between a patient or guardian and a physician. Legal interference that lacks a foundation in specialty-based standards of care is inappropriate and dangerous, placing the health and safety of patients in jeopardy. Physicians and other specialists are placed in an untenable position when they face criminal charges or loss of licensure for providing appropriate, medically necessary care to their patients based upon the standards of the specialty.
Certification by a Member Board of the American Board of Medical Specialties (ABMS) is an indicator of expertise and trustworthiness and is relied upon by both the public and members of the medical community. This special status is reinforced by a shared value of professionalism—a commitment to prioritizing patient welfare, advancing medical science, maintaining clinical competence, and developing ethical and responsible relationships with patients.
ABMS expects diplomates to adhere to their specialty's standards for medical care and professionalism. While ABMS Member Board certification has traditionally required state licensure, the ABMS Board of Directors has decided that the Member Boards will not be required to take reciprocal certification action when a license has been revoked or otherwise sanctioned solely because the appropriate, medically necessary care provided to an informed and consenting patient was in opposition to a mandate lacking scientific, safety, or specialty-based justifications. This will enable ABMS Member Boards to advance their commitment to prioritizing patient welfare and shared decision-making.