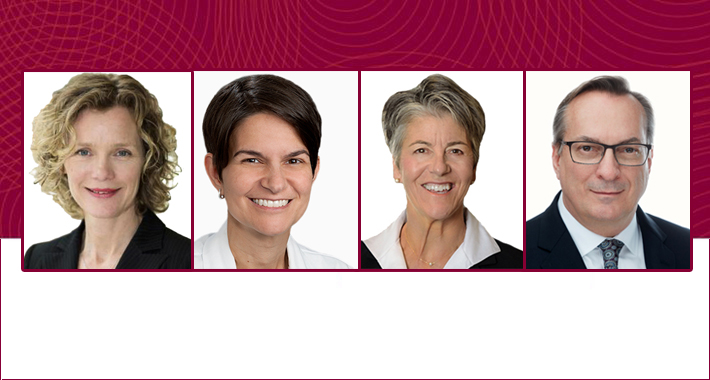 Promote Practice Efficiency, Support Culture of Wellness
The American Board of Medical Specialties (ABMS) Member Boards can help reduce physician burnout by promoting continuing certification activities that facilitate practice efficiency and support a culture of wellness. That was the message from ABMS Conference 2021 speakers presenting the Lois Margret Nora, MD, Endowed Lecture entitled Addressing Physician Well-being and Burnout – The Present and Future Role of Continuing Certification, which was moderated by ABMS President and Chief Executive Officer Richard E. Hawkins, MD.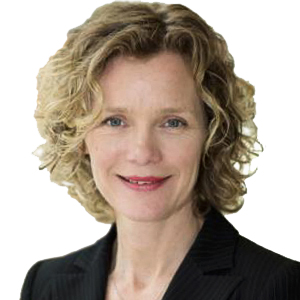 The COVID-19 pandemic has taken an enormous toll on everybody's mental health, especially that of physicians, noted Lotte N. Dyrbye, MD, MHPE, FACP, Professor of Medicine and Medical Education, and Co-Director of the Program on Physician Well-Being at Mayo Clinic in Rochester, Minn. Physicians on the frontlines of COVID-19 experience high rates of depression, anxiety, sleep disturbance, and post-traumatic stress disorder, she stated. New data suggest that burnout remained higher among physicians relative to other U.S. workers at the end of 2020. Mayo Clinic has been collaborating with the American Medical Association (AMA) since 2011 to conduct studies on the prevalence of burnout in large cohorts of physicians compared with a representative sample of U.S. workers.
A robust body of evidence supports a high prevalence of physician burnout, which is associated with suboptimal patient care and unprofessional behaviors, as well as lower productivity, higher turnover, and reduced clinical work hours, she noted. Physician turnover and reduced hours attributable to burnout costs the U.S. $4.6 billion a year. Within a health care organization, it costs about $7,600 per physician, per year. Among the personal consequences, physician burnout is associated with alcohol use disorders and suicidal ideation.
All these data have culminated in multiple calls for action to develop solutions for the clinician burnout crisis, Dr. Dyrbye said. The National Academy of Medicine Consensus Study Report entitled Taking Action Against Clinician Burnout: A Systems Approach to Professional Well-Being published in October 2019 contains several recommendations. She reviewed those applicable to the ABMS Member Boards.
Promote a positive work and learning environment. "Burnout is a result of work-related stress," she said. The solutions lie in redesigning clinical systems to meet the needs of patients, families, and health care workers. This can be accomplished by using human-centered design processes by collecting data and using the data to guide system-oriented efforts, co designing solutions, and measuring the outcomes.
Member Boards could encourage and approve quality improvement (QI) activities that are focused on redesigning clinical systems. The boards could promote the inclusion of metrics to measure the impact of the redesign on physician workload, work efficiency, and task distribution.
Reduce administrative burden. Member Boards could develop strategies to align board requirements with other reporting requirements and increase the array of activities that qualify for Maintenance of Certification (MOC) credit. Dr. Dyrbye noted that the Continuing Board Certification: Vision for the Future Commission (Commission) also made recommendations that align with reducing physician workload. These include integrating MOC activities into physicians' daily practice, accepting existing activities diplomates already engage in to advance practice and knowledge, and leveraging other organizations' QI reporting activities.
Given that high-stakes exams are a significant source of stress for learners and physicians in practice, boards could continue creating systems of learner evaluation that fairly evaluate competencies while mitigating undue stress, such as their longitudinal assessments. More boards could allow physicians access to resources, which reflect a clinician's daily practice. They also could provide diplomates with more options to show their commitment to ongoing learning and improvement.
Enabling technology solutions. Other Commission recommendations that may reduce burden and enable technology solutions include avoiding duplication of effort for multi-specialty and subspecialty diplomates, sharing data in novel ways to reduce diplomate reporting requirements, creating an infrastructure that captures existing advancing practice activities to reduce redundancy, and supporting the development of novel technologies to facilitate the transfer of information.
Additionally, more Member Boards could incorporate customized components in their longitudinal assessments and lifelong learning activities to better reflect a diplomate's patient population and scope of practice.
Supporting clinicians and learners. Member Boards could take steps to reduce the stigma associated with physicians seeking mental health treatment, Dr. Dyrbye said. Forty percent of physicians are reluctant to do so, especially when the state medical board (SMB) is overly intrusive about previous/current mental health diagnoses or previous impairment in its medical license application. In 2018, the Federation of State Medical Board (FSMB) made recommendations to SMBs about their medical license application questions that would reduce barriers to care. To date, only one SMB has complied with all FSMB's recommendations, which she encouraged ABMS to support.
Boards also could offer greater flexibility and pathways to initial board certification, advocate for policies that enhance well-being, partner with health care organizations and others to proactively identify and respond to challenges and cultivate well-being, and leverage specialty societies to build community and social support. "To reduce our risk of burnout, it's incredibly important to be in a community of like professionals," Dr. Dyrbye concluded.
Addressing Surgeon Well-being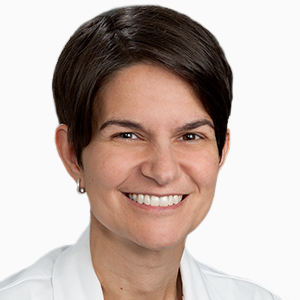 Amy N. Hildreth, MD, FACS, Associate Professor and Associate Chair of Education in the Department of Surgery, and Program Director for General Surgery Residency at Wake Forest School of Medicine in Winston-Salem, North Carolina, offered a surgeon's perspective on burnout. Surgeons at higher risk for burnout include younger age, female, increased workload, and a contentious work environment. Medical errors can be both a consequence and risk factor for burnout in surgeons. They also face some unique challenges, such as their childbearing years are spent in training and ergonomic issues due to the physical demands of the job, that result in increased psychological distress, she said.
Increasing surgeon resilience is not a solution to burnout as the data suggest that they, along with other clinicians, exhibit higher levels of resilience than the general U.S. working population, Dr. Hildreth said. The focus should be on the work environment.
The American Board of Surgery (ABS) is addressing surgeon well-being on many fronts. It started with redesigning its continuous certification assessment in 2017 in response to feedback from diplomates that they would prefer a more frequent, open book, and lower stakes assessment to the traditional 10-year exam.
Each assessment, which is taken once every other year, focuses on current knowledge in surgical practice. "It's not some fact that you learned twenty years ago that you're expected to know and regurgitate for the exam but something that has changed in practice that's important to know," she said. Questions are written by the entire surgical community, including rural and community surgeons as well as academic surgeons, to represent the breadth of knowledge necessary for optimal surgical practice. The open-book, 40-question assessment provides topics and references in advance, enabling diplomates to review topics before taking the exam or access the references during the exam. Immediate feedback and results are provided, which eliminates the anxiety associated with waiting for test results, she said. Diplomates can take the assessment in the comfort of their own home and even on a mobile device. The questions are untimed, with diplomates being given two weeks to complete the assessment once started. They can save their answers at any time and continue the assessment later at their convenience. The assessment offers a second attempt to answer incorrect questions and even provides references to direct their learning.
Overall, diplomate feedback has been positive. Most surgeons taking this exam in General Vascular, Pediatric Surgery, and Critical Care felt the content was a fair assessment of surgical knowledge, relevant to their practice, and covered timely material. The majority of diplomates across all specialties spent zero days away from work to prepare for this assessment. Most diplomates said they plan to change something in their practice based on what they learned in the assessment, which they would recommend to a colleague. In 2019, Dr. Hildreth started taking the assessment in a restaurant in the Atlanta airport and finished it on her flight. She, too, made some modifications to her practice based on knowledge she gained from the assessment.
ABS has made other improvements to its continuing certification program that are designed to reduce workload. All program requirements can now be completed online. ABS has reduced its continuing medical education requirements and streamlined the continuing medical education reporting process. Most requirements no longer must be duplicated for diplomates who hold multiple certificates within ABS. The board is working on additional initiatives to streamline the process.
ABS also is addressing resident well-being. The certifying (oral) exam is now administered virtually, eliminating the need for travel and time away from work. Trainees have reported that the new format is much more convenient and comfortable, and less disruptive and anxiety ridden. "With this exam, I feel like ABS is testing the knowledge more than the ability to perform in a stressful situation that is admittedly very artificial," she said. The board pass rates are very similar, demonstrating the new format is equivalent to the old one. ABS has made COVID-19 hardship modifications for graduating resident chiefs and is updating its leave policies. The board no longer requires a full and unrestricted medical license to sit for the certifying exam, which was difficult to obtain and more expensive for individuals still in training or in a fellowship.
"When I was a young surgeon and a trainee, I thought my sole interaction with the board was taking a test and then ten years later taking another test," Dr. Hildreth said. "But I've come to realize in my work with ABS that the Member Boards have a lot of opportunities to interact with physicians across the whole spectrum of practice, from training to retirement. It's very important for boards to consider all of these interactions as opportunities to be innovative and improve physician well-being."
Improving Practice Efficiency
"Clinical excellence depends on practice efficiency," stated Christine Sinsky, MD, MACP, the AMA's Vice President of Professional Satisfaction. "Clearly having the knowledge is important, but the practice model in which physicians are delivering care makes a difference to the outcomes for their patients."
Physician well-being is driven by practice efficiency, a culture of wellness, and personal resilience, according to the Stanford Model of Professional FulfillmentTM. "My observation is that most physicians in most specialties and in most settings can save between three to five hours of time every day by re-engineering the way their work is done, and by more strategically delegating work to an up-skilled and larger core team," she said.
Dr. Sinsky demonstrated how the AMA STEPS Forward™ toolkits help physicians, practice managers, and others re-engineer their practice to be more efficient. Many of the more than 70 toolkits have been designed so that they can be used as a QI project. AMA worked with a group from the University of California, San Francisco (UCSF) to develop pre- and post-metrics for these interventions. "They are shelf ready, if you will, for an MOC project," she said. Individuals do not have to be an AMA member or even a physician to access the toolkits. Many of them come from the outpatient setting, but they are applicable to all settings.
One toolkit focuses on managing the electronic health record inbox, which physicians cite as the one thing that, if uncluttered, could make them feel better, more satisfied, and less burnt-out, Dr. Sinsky said. A study out of UCSF showed that individuals with more than 300 inbox messages a week were much more likely to be burnt out than those who had fewer than 150. The average primary care physician has more than 400 inbox messages per week. That study also demonstrated that physicians who spend more than three hours per week catching up on administrative tasks outside of work are much more likely to be burnt-out than those who spend 30 minutes or less a week. The average primary care physician does one to two hours' worth of "work outside of work," per day, not per week, she stressed. The toolkit includes steps to reduce the number of messages in the first place and delegate the remaining messages to up-skilled team members to handle.
Implementing pre-visit planning and pre-visit labs, the focus of two other toolkits, allow the physician to review the lab results one time with the patient at the time of decision making, Dr. Sinsky explained. Massachusetts General Hospital significantly reduced the number of phone calls, letters, and unnecessary visits required to address unexpected abnormalities; and saved $26 overhead per visit after adopting pre-visit lab testing. Pre-visit planning and pre-visit labs are very organized and thoughtful approaches to patient care that reduce the chaos and improve the amount of undivided attention given to patients, she said. Many of the toolkits provide a calculator to show how much revenue these steps could save the practice.
Another toolkit offers steps to set up a synchronized bundled prescription renewal process. Managing prescriptions for stable chronic medications saves 30 minutes of time per physician, per day, and nearly an hour of time per nurse, per day, as well as reduces the number of inbox requests for prescription renewals, Dr. Sinsky noted. Her favorite toolkit, Getting Rid of Stupid Stuff, offers a process to identify unnecessary tasks and eliminate them.
The most powerful intervention to improve practice efficiency and reduce waste is advanced team-based care, she said. Although the models vary, basically a medical assistant or nurse provides data entry and documentation during the visit while the physician focuses on the patient. After implementing this type of model, Bellin Health in Green Bay, Wisc., improved its quality metrics, decreased costs by $27 per member per month, and increased revenue. UCLA saved three hours of time per internist and geriatrician every day, and improved patient satisfaction. The University of Utah improved quality, efficiency, and satisfaction for patients, physicians, and clinical staff; and reduced cycle time (check-in to check-out) by half, from 90 minutes to 45 minutes. At the University of Colorado, Family Medicine physician burnout rates decreased by half despite increasing patient visits.
Dr. Sinsky closed out the session by mentioning an AMA effort to promote a culture of wellness. In 2019, AMA created the Joy in Medicine™ Health System Recognition Program designed to spark and guide organizations interested in, committed to, or already engaged in improving physician satisfaction and reducing burnout. Twenty-two organizations were recognized for their efforts that year. The program was paused in 2020 because of COVID-19, but in 2021, 44 organizations were recognized.
© 2021 American Board of Medical Specialties