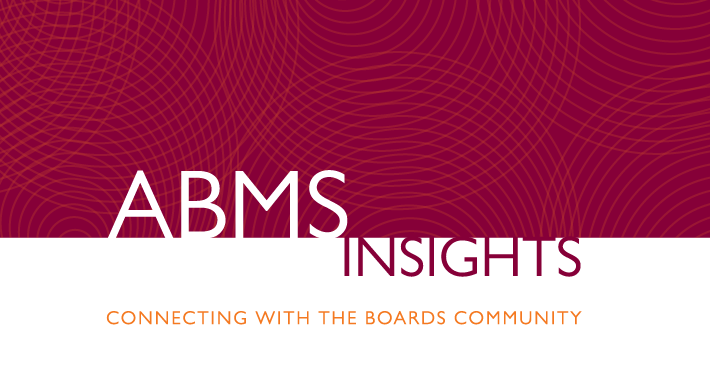 By Daniel J. Schumacher, MD, PhD, MEd, Director of the Education Research Unit and Professor with Tenure in the Department of Pediatrics at Cincinnati Children's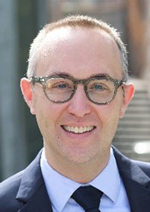 The future of American Board of Medical Specialties (ABMS) board certification will not look like the past. More and more, we are seeing single moment-in-time, high-stakes examinations be reconceptualized to new formats, ranging from United States Medical Licensing Examination® Step 1 moving to pass/fail to the adoption of formative assessments in continuing certification by all ABMS Member Boards. This is a positive change that holds fast to tenets we should value, including equity, fairness, criterion-referencing, and optimal patient care.
By incorporating formative assessments, including longitudinal assessment, into their continuing certification programs, Member Boards have afforded numerous benefits for board certified physicians and most importantly, our patients.
For patients, longitudinal assessment allows new evidence and practice guidelines to be delivered to physicians in near real time rather than waiting several years to add that content to a periodic comprehensive exam. Instead of simply assessing what physicians have learned, longitudinal assessment also provides timely feedback on incorrect answers and serves a formative role in re-presenting content the physicians do not yet know until they have demonstrated they have both learned and retained it. Given the knowledge explosion and risk of gaps in applied knowledge, this assessment for learning mechanism benefits the care of patients in near real time.
Aligning with the benefits to patients, ABMS Member Board certified physicians report that formative assessments improve their medical knowledge and they often apply that knowledge to their clinical practice. Furthermore, substituting longitudinal assessment with periodic knowledge exams eliminates the stress of a single moment-in-time, high-stakes certification exam, thereby supporting physician wellness. With longitudinal assessment, board certified physicians do not need to feel pressure to block time to study for an exam or worry about when they will schedule an exam around their clinical duties and personal schedules. Rather, longitudinal assessment mirrors the real world they practice in. If a physician doesn't know something, he/she can quickly look it up. Physicians also like the format of longitudinal assessment. Learning and testing can be done in bite-sized bursts during lunch, between clinics, or on the soccer field waiting for their child's practice to conclude.
Furthermore, longitudinal assessment is a triumph for the Member Boards, allowing them to gather more data points about their certified physicians' knowledge than they were able to when using traditional periodic comprehensive knowledge exams. That's because longitudinal assessments often deliver more questions for physicians to complete during the time between periodic exams than are included in one of those exams.
Continuing certification looks very different now than it did in my first cycle after training. The visionary leadership of ABMS and its Member Boards to meaningfully advance their practices to align with educational best practice and contemporary views of assessment is exciting and consequential. These new approaches have radically changed the continuing certification assessment landscape and allow for future innovations that will benefit physicians' ability to offer their patients up-to-date and high-quality care and treatment.
"Aligning with the benefits to patients, ABMS Member Board certified physicians report that formative assessments improve their medical knowledge and they often apply that knowledge to their clinical practice."
© 2023 American Board of Medical Specialties®