By: Clif Knight, MD, CPE, FAAFP, Senior Vice President for Education, American Academy of Family Physicians on December 11, 2019
---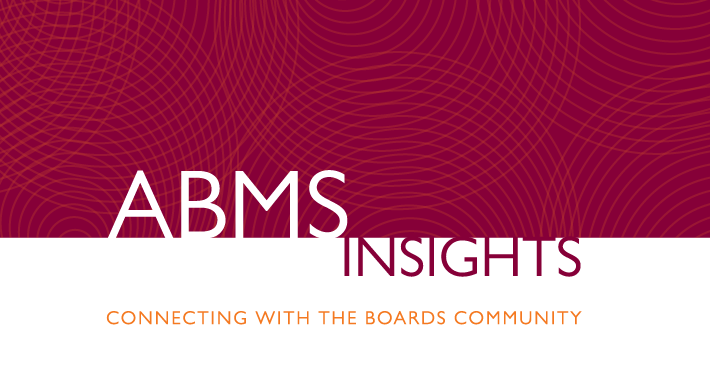 The specialty of Family Medicine was born 50 years ago with the formation of the American Board of Family Practice, now the American Board of Family Medicine (ABFM). Since that time, family physicians have always shown a desire to demonstrate their professional commitment to learning and improvement by continuously meeting required educational standards. This is exemplified by the requirement for earning an average of 50 continuing medical education (CME) credits every year.
Today, family physicians maintain this commitment to professional excellence and are the only specialty upholding CME as a membership requirement in our largest specialty society, the American Academy of Family Physicians (AAFP). One of AAFP's strategic objectives is to equip members with clinical expertise to improve individual and population health. The strategy to accomplish this is to provide broad scope, personalized learning opportunities for members through relevant educational venues and formats.
Through AAFP member satisfaction surveys, we know that family physicians highly value AAFP-produced CME activities, and member priorities include receiving assistance from AAFP in maintaining board certification as well as decreasing the administrative burden. To best achieve these aims, AAFP has been fortunate to develop an ongoing collaborative working relationship with ABFM on behalf of serving our shared stakeholders – AAFP members/family physicians board certified by ABFM.
The AAFP/ABFM staff dyad is a prime example of how the two organizations interact on a day-to-day basis. This dyad is composed of staff from both organizations representing member services, information systems, and educational development and reporting, among others. When family physicians are uncertain which organization to contact with a question or concern, the dyad staff work to seamlessly assist them in receiving the support they are seeking.
In 2019, ABFM introduced a pilot option offering a longitudinal approach to knowledge assessment—the Family Medicine Certification Longitudinal Assessment (FMCLA)—as an alternative to the board's proctored exam. AAFP supports ABFM's efforts to design an alternative option that not only assesses physician knowledge, but also identifies knowledge gaps and supports learning and improvement, all in a convenient format for family physicians maintaining their certification. Working together, AAFP and ABFM are coordinating consistent communication messages related to FMCLA.
Another example of successful collaboration between AAFP and ABFM is the infrastructure in place allowing for appropriate CME activities accredited by AAFP to be simultaneously approved for ABFM credit as performance improvement activities when the sponsoring organization attests to meeting required criteria. This results in a simplified process for learners reporting their credit for a combined AAFP-approved CME and ABFM performance activity. Most recently, AAFP and ABFM approved such an activity related to improving family physician well-being for those attending the AAFP's 2019 Physician Well-being Conference.
We believe that regular, frequent communication and collaboration between AAFP and ABFM allows both organizations to more effectively meet the needs and expectations of our shared family physician constituency and promote the specialty of Family Medicine in order to improve the health of individuals, families, and communities.
---
© 2019 American Board of Medical Specialties
Read the Latest Issue of the ABMS Insights Newsletter
Subscribe to ABMS Insights Newsletter