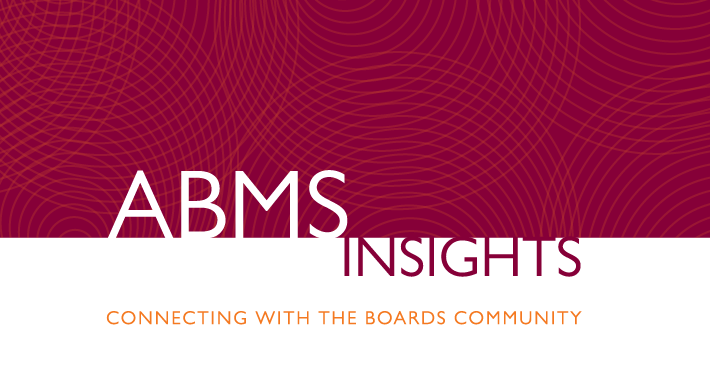 The development of the ABMS Policy on Parental, Caregiver and Family Leave was initiated following a report from the Accreditation Council on Graduate Medical Education's (ACGME) Council of Review Committee Residents in June 2019. ABMS and ACGME co-sponsored a workshop on resident and fellow parental and family leave in February 2020, bringing together more than 80 multidisciplinary stakeholders to explore this issue and make recommendations for improvement. Following the workshop, an ABMS Task Force on Parental Leave was established to develop the policy.
The ABMS policy offers Member Boards the flexibility to create a parental, family, or medical leave protocol that best suits the training required for their specialty and/or subspecialty. When establishing a leave policy, the role of a specialty board is to determine the requirements for certification, which involves setting a maximum of allowable time away from training for a candidate to remain board eligible without extending training. That is why the board policies "allow up to x number of weeks" or "may not exceed x number of weeks." The Member Boards rely on the program director and Clinical Competency Committee at the training institutions to determine that a resident is ready to advance to the next training level and is on schedule for meeting competencies required for practicing independently. Ultimately, leave of absence requests are granted at the discretion of the program director in accordance with institutional rules.
Around the same time ABMS' new leave policy took effect, ACGME mandated that sponsoring institutions have resident leave policies that include a minimum of six paid weeks off for medical, parental, and caregiver leave, as well as one week of paid time off reserved for use outside of the first six weeks of the leave of absence. In 2024, ACGME is expected to evaluate all its training programs to determine whether they have implemented its policy.