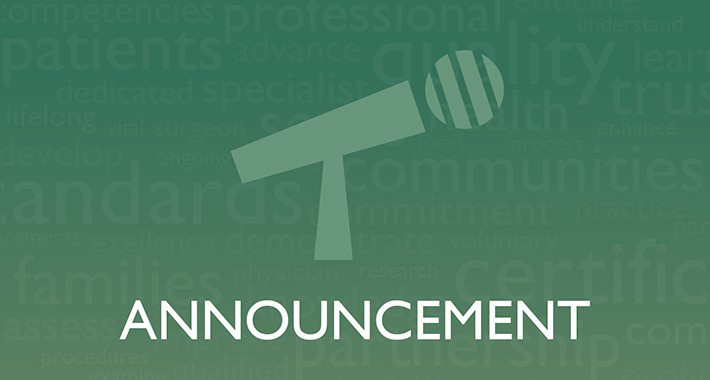 The ABMS Committee on Certification (COCERT) is charged with the review and evaluation of ABMS Member Boards' requests for new specialty and subspecialty certificates and focused practice designations. COCERT welcomes comments from all interested parties on pending requests for use in discussion and deliberation. To make the comment process easier, a new COCERT Invites Comments page has been launched on the ABMS website.
Stay Informed of New Calls for Comments
All future comment periods will be posted to this new page. ABMS will continue to announce upcoming requests and comment periods via email to interested parties. To be added to this list, please subscribe to the COCERT announcements list.
Posted comments will be shared with COCERT for consideration and with the requesting Member Board(s) to allow them an opportunity to respond. Additionally, your comments may be shared with other ABMS organizational units such as committees and work groups as appropriate.