About the American Board of Medical Specialties
As the leading organization for physician board certification, the American Board of Medical Specialties (ABMS) provides the expertise, insights and support to elevate the discipline of specialty medicine.
ABMS always is aiming higher. Through board certification, ABMS helps physicians demonstrate their competence and professionalism, support organizations in achieving their quality improvement and safety goals and offer assurance to the public that they are being cared for by specialists committed to their health and well-being.
The rigorous process of board certification is based upon specialty knowledge and guided by the science of adult assessment to expertly evaluate physicians' knowledge, judgment and skills. Physicians who are board certified have completed accredited education and training. Through continuing certification, they establish a career-long commitment to learn the latest developments in their specialty and bring it to patient care.
Patients rely on their physicians to meet high standards. Patient focus groups and surveys continually show that they expect their physicians to stay up to date with advances in their specialty and to participate in ongoing assessment and learning. ABMS is committed to improve quality and safety in medicine. From physician assessment, to awarding board certification and providing certification verification — ABMS demonstrates its role in supporting the public trust.
The mission of the American Board of Medical Specialties (ABMS) is to serve the public and the medical profession by improving the quality of health care through setting professional standards for lifelong certification in partnership with Member Boards.
To fulfill its mission, ABMS relies on the collaborative work of a remarkable number of physicians, staff professionals and volunteers — serving on ABMS governance, within the 24 Member Boards, on ABMS committees, and through Associate Member organizations. All ABMS' activities are driven by the desire to enrich the physician-patient relationship and further the developments in medicine and patient care. ABMS' standards, programs and initiatives are continually evaluated to reflect advancements in medical science and technology and to back national public health issues.
Download the ABMS Aiming Higher brochure[PDF]
Aiming Higher. Making a Difference
The entire ABMS organization works together, raising the bar and aiming higher to preserve and maintain the value of board certification for physicians, professionals and patients. Here are just a few examples of how the combined activities of ABMS and board certified professionals are making an impact.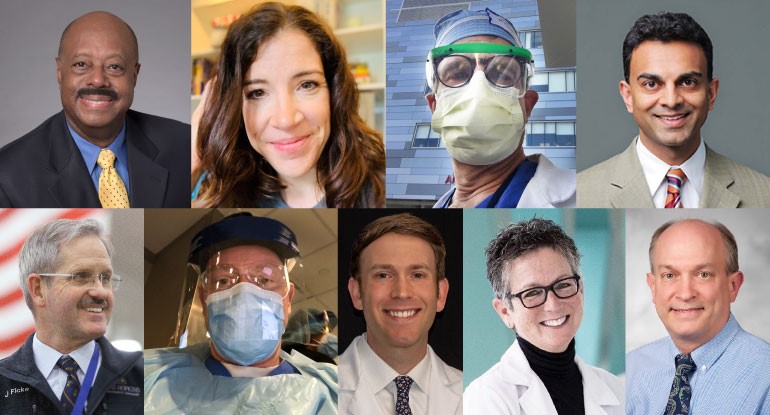 From the very beginning of the COVID-19 pandemic, board certified doctors have developed new ways to keep health care workers safe, opened temporary hospitals, and held patients' hands. Some have been COVID-19 patients themselves.
---
Representatives from the ABMS Member Boards of Family Medicine, Pediatrics, and Anesthesiology discuss innovations in assessment that their respective boards have implemented.
---
Jeffrey Tabas, MD, Professor of Emergency Medicine and Director of Outcomes and Innovations for Continuing Medical Education at the UCSF School of Medicine, University of California, San Francisco, described physicians' enthusiasm for participating in the ABMS Portfolio Program and how the organization's quality improvement culture has benefitted.
---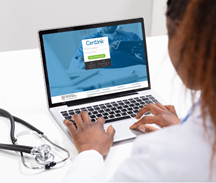 This collection of videos explain how the CertLink®, technology platform combines longitudinal assessment and personalized learning in one process. With CertLink, ABMS certifying boards are providing a convenient form of assessment, customizable to physicians' practice and interests, helping them to review their specialty knowledge and continue learning in their specialty.
---
ABMS Visiting Scholars Amy Cizik, PhD, MPH from the University of Utah, Rodney Omron, MD, MPH from Johns Hopkins University School of Medicine, and Brian George, MD, MA from the University of Michigan, talk about their experiences and research projects as well as the benefits of the program designed for early-career physicians.

---
Patrick Dolan, MD, Physician Champion for Quality at the University of Chicago Medicine Comer Children's Hospital, and Helene Brooks, Director of Strategic Alliances at the American Board of Internal Medicine (ABIM), discuss how partnership and collaboration among clinicians, societies, and ABMS Member Boards can facilitate quality improvement.